Yachtcharter
---
At Olympia Charters you can rent luxurious yachts for a week, weekend or midweek. From our home base in Warmond, right next to the Kager lakes, you can visit lovely cities like Amsterdam or Delft by boat. On your way, enjoy the peace of the nature.
Boat rental for a day
---
How about a relaxing day on the water? Rent a daycruiser charter! Our boats are extremely suitable for a day out with your family or friends. Feel the wind blowing through your hair and forget about the time. Take a breeze on one of the beautiful lakes of Holland.
Teambuilding
---
Want to get to know your colleagues in a more relaxing way? Nothing beats a day out on the water. Rent a boat for an unforgettable company event. We combine an active component on the water with a lunch, barbecue or drink on the waterside.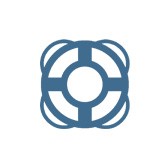 Catering
---
A day on the water can make you feel quite hungry. Of course you may expect excellent facilities. That is why we team up with renowned catering companies with experience in providing catering on boats. Eat your heart out!